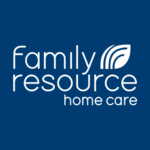 Website Family Resource Home Care
Family Resource Home Care invites you to join our award-winning team! Our purpose is simple, improve more lives!

What will you do?
The Regional Business Development Manager is responsible to promote Family Resource Home Care in the assigned service area to ensure positive relationships resulting in business referrals to sufficient to meet branch goals. Coordinates with the Regional Manager and CMO to action effective marketing strategies and represents FRHC to the community at large.
Effectively and efficiently utilizes the FRHC sales methods and strategy to identify and develop new business relationships in the community.
Seek out opportunities to promote the FRHC brand via trade shows, exhibitions, sponsorships, and partner events.
Track contacts and outcomes of interactions with each referral source in the marketplace utilizing the company CRM.
Track spending and manage branch marketing spend to assigned budget.
Keep abreast of changes to the Home Care industry and opportunities to enhance services provided by FRHC.
May be called upon to assist in the delivery of operational functions including admits, installs, or transport.
Coordinates with the Talent Acquisition team in caregiver field recruitment activities.
Occasionally represents the FRHC workforce at various community events.
Attends and participates in agency meetings and trainings.
Any other duties as assigned. Position may also be modified to accommodate the specific needs of assigned branch.
Adhere to all FRHC policies, procedures, and state or federal regulations.
When/Where will you work?
The usual business hours for this role will be Monday through Friday 8am-5pm, however this role will require some evening and weekends to meet job requirements. This position will require travel as appropriate approximately 50% of the time due to this position supporting a large territory (Walla Walla, Palouse, Yakima, and Pendleton). Due this role's amount of travel, overnights will sometimes be necessary. This role will only spend 25% of their time in an office environment or indoors. This will require time both spent at a computer station for office work and standing. The additional 75% of their time will be in various community events, which may include standing and speaking.
Are you a good fit?
Are you passionate about improving lives? That is the first clue! Ideally, our Regional Business Development Manager have an associates degree or bachelors degree in Marketing or related field, 2+ years of business development experience and experience in home care and/or health care marketing.
Minimum requirements also include:
• Proficiency with Microsoft Office (Word, Excel, PowerPoint)
• Current driver's license, reliable transportation and proof of auto insurance
• Ability to pass a motor vehicle and criminal background check per agency policy
• Must possess an upbeat, friendly and positive personality
• Strong relationship building and organizational skills
• Excellent verbal and written communication skills along with a penchant towards metrics

What Will We Offer You?
At Family Resource Home Care, we ask a lot of our employees, which is why we give so much in return. In addition to your competitive salary, medical/dental/vision plan, and matching 401(k), we'll shower you with perks, including:
BYOD: A monthly stipend to help cover your personal phone usage.
Ongoing Development: Weekly training meetings, annual summits, and ongoing development and coaching.
Company Paid Life and AD&D Insurance: Feel a sense of security for your loved ones with our company paid life insurance.
Paid-Time Off: Accrue 3 weeks of paid vacation in your first year, and more after that!
10 Paid Holidays: Enjoy time with friends and family during the holidays.