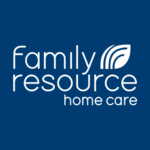 Website Family Resource Home Care
This is a Live-In Caregiver opportunity! (24 hour care) in the North Seattle area on Weekends. Caregiver that can transport is a MUST!
Family Resource Home Care invites you to join our award-winning caregiving team! We are looking to hire individuals who are passionate about providing care that increases the quality of life for our clients and keeps them safe and independent. To support you in doing this crucial job, we provide 24 hour on-call support, continuing education and training, competitive wages and benefits, as well as paid sick leave.
Description
What will you do? Support your clients in activities of daily living by assisting with tasks such as:
cooking and/or serving meals
helping client's bath, dress, and groom
assisting with household chores such as cleaning and laundry
driving clients to the store or appointments
being a companion and joining with them in their everyday activities and hobbies
monitoring and reporting on client condition
and more!
When/Where will you work? We have clients who need care during all hours of the day/night, or even 24 hours a day! We will work to find clients that match your availability and skill set. The more availability you have, the easier to find you work! We will try our best to pair you with clients who live within a reasonable drive from your home but request your flexibility while we find that perfect match!
Requirements
Are you a good fit? Are you passionate about improving lives? That is the first clue! Ideally, our employees have some experience in caregiving which could include caring for a family member or even formal training with a state licensure (such as HHA, HCA, CNA). However, we do provide training to individuals who want to learn!
Due to state laws, we do require that you be 18 years of age and that you can pass a state background check. It also helps if you have a valid driver's license, auto insurance, and a clean driving record, but it's not always required.
Family Resource Home Care is an equal opportunity employer.
#admin