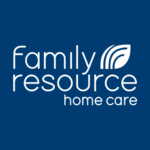 Website Family Resource Home Care
Come join our award-winning caregiving team! If you are passionate about improving lives, you belong here. Our caregivers are our most important asset. See why our caregivers chose to come and stay to thrive.
Lead Caregiver Summary
Our Lead Caregivers are experienced caregivers who help with our most critical shifts. This includes but is not limited to fill-ins, new clients and training shifts with new caregivers. The primary responsibilities still include the Caregiver Job Duties listed below. Our Lead Caregivers must have open availability, 40-50 hours per week and be willing to work with clients in any of our service areas. Due to the requirements in this role, our Lead Caregivers are guaranteed paid hours. In Washington State, all Lead Caregivers must have a valid HCA/CNA.
Schedule: Monday-Friday, 9am-5:30pm availability
Pay rate: $22.00/hr Guaranteed 40 hours/wk
Perks for the Lead Role!
Full Time Benefits including Medical
PTO
Guaranteed hours + Weekly Pay!
Why Family Resource Home Care?
24/7 Caregiver Support. You will never work without having someone available to answer the phone should you need something. Our caregivers are never alone – we are a team!
Paid Travel Time & Mileage Reimbursement. We pay you for your travel time and mileage in-between clients.
Paid Orientation & Training. You will be paid for the time you spend at orientation and any additional online training that is required.
Generous Referral Program. We have a "Buddy Bonus" referral program that you are eligible for immediately! Refer someone to us and receive $150 when they have worked 30 days! Each referral increases by $25!
Continuing Education. Access to online training and continuing education courses.
We value YOU! We proudly recognize our caregivers through weekly emails and monthly newsletters.
Caregiver Job Duties
Our caregivers support their clients in activities of daily living such as (but not limited to):
Household chores (cleaning, laundry, dishes, etc.)
Cooking and/or serving meals
Helping clients bathe, dress, and groom
Providing companionship through daily activities and hobbies
Driving clients (as needed) to the store or appointments
Monitoring and reporting on their condition
Additional Information
Our hiring process is fast and simple! Apply and the recruiter in your region will connect with you to schedule a phone interview. If hired, you will be scheduled for orientation at your branch. Once you have completed onboarding, orientation, and training, you can start working with clients!
Requirements
Sometimes our lead caregivers are required to provide care in a facility. The COVID-19 vaccine is currently mandated for all workers within a healthcare facility. In order to be qualified for this role, you must be able to comply with that mandate.
18 years+
Ability to pass a state and national background check
Personal vehicle, valid driver's license, auto insurance and clean driving record
Active state NAC/CNA or HCA license (Washington State only)
CPR certification
One year experience in home care, AFH, hospital or nursing home setting
Role may require frequent standing, walking, sitting, keyboarding, and driving. Occasional twisting, climbing stairs, stooping, bending, kneeling or squatting. Seldom work above shoulders, and operation of equipment.
Position will require the employee to talk and hear.
Lifting can range from frequent 10 lbs. or less to seldom lifting of greater than 50 lbs.
Family Resource Home Care is an equal opportunity employer.