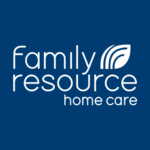 Website Family Resource Home Care
Sometimes our float caregivers are required to provide care in a facility. The COVID-19 vaccine is currently mandated for all workers within a healthcare facility. In order to be qualified for this lead float caregiver position, you must be able to comply with that mandate.
Are you a compassionate, professional, and skilled caregiver looking for work? We want YOU to work at Family Resource Home Care! With us, you will be valued for the contributions you make and rewarded for your dedication.
At Family Resource Home Care, we support families, our community and each other, by providing home care services that increase the quality of life for our clients. We pride ourselves on being named a top 100 places to work in Washington state for the 6th time, due to our great culture, flexibility, benefits and much more!
Summary
The Lead Float Caregiver's primary responsibility is to provide direct in-home care services. The Lead Float Caregiver must be flexible and willing to assist clients with varied diagnoses and needs and be willing to drive to clients' homes regardless of the distance. When not providing direct care, the Lead Float Caregiver may be asked to assist with 1:1 caregiver training and general office work.
Benefits
Varied shifts, clients and work locations
Competitive wages
Medical & dental benefits
Paid sick leave
401(k) retirement program
Workers' Compensation
Bonuses for referring other caregivers
A caring support staff available 24 hour a day/7 days a week
Requirements
Active WA State NAC/CNA license or HCA license
Nurse Delegated (preferred but not required)
CPR certification
One-year experience in home care, AFH, hospital or nursing home setting
GED or high school diploma
Reliable transportation with proof of valid state license and auto insurance
Ability to pass required background checks
Must be dependable and trustworthy
Family Resource Home Care is a drug free workplace in accordance to federal laws
Physical Requirements
Role may require frequent standing, walking, sitting, keyboarding, and driving. Occasional twisting, climbing stairs, stooping, bending, kneeling or squatting. Seldom work above shoulders, and operation of equipment.
Position will require the employee to talk and hear.
Lifting can range from frequent 10 lbs. or less to seldom lifting of greater than 50 lbs.
Family Resource Home Care is an equal opportunity employer.