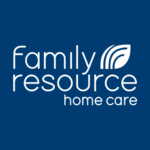 Website Family Resource Home Care
Are you a motivated and organized individual with a passion for fostering growth for your team? Are you able to coordinate and ensure consistent exceptional client care for approximately 80 to 120 clients? If so, we invite you to join our dynamic team as a Client Care Supervisor at Family Resource Home Care. We are the highest awarded & largest privately owned home care agency in the Pacific Northwest. We are seeking an enthusiastic and driven professional to lead our client care initiatives, contribute to the company's growth, and ensure the highest quality of service delivery. Seeking a team oriented person with experience in supporting a variety of clients in order for them to remain at home/receive quality are that is well organized and monitored.
Location: Yakima (Union Gap), with paid travel to client homes across Yakima areas
Type: Full-time Monday to Friday, 8 am – 5 pm
Role and Responsibilities:
As a Client Care Supervisor, you will be an essential member of our team, responsible for driving stable and predictable growth while maintaining an optimal balance of business needs. Your main focus will be on consistently brining new clients onto services, nurturing client relationships, providing clear direction to caregivers who are in the home delivering the care, and ensuring the satisfaction of our clientele. Your responsibilities will include:
Developing and executing monthly objectives to contribute to the company's growth and success.
Establishing and maintaining organized work processes to ensure efficient management of client care activities and protecting the company by ensuring we are within state compliance.
Setting and tracking weekly admission goals to consistently bring new clients onto our services.
Collaborating daily with teammates to provide support and facilitate a cohesive working environment.
Building strong and meaningful relationships with clients, caregivers, and other stakeholders.
Demonstrating exceptional presentation skills in a variety of different home environments, reflecting the professionalism and values of our company.
Possessing excellent writing skills to provide clear and concise directions to caregivers.
Utilizing your knowledge of the medical world and geriatric care to ensure the highest quality of service for our clients.
Working independently and proactively, with approximately 70% of your time spent in the field engaging with clients and addressing their needs.
Conducting reassessments of current clients to ensure their care plans align with their evolving requirements.
Addressing general care concerns and inquiries from clients to maintain a high level of client satisfaction.
Qualifications and Skills:
To excel in this role, you should possess:
Proven experience in a client care or supervisory role, with a track record of achieving and exceeding objectives.
Strong organizational skills and the ability to manage multiple tasks effectively.
Exceptional interpersonal skills and a natural ability to connect with people.
A growth-oriented mindset with a passion for contributing to the success of the company.
Knowledge and understanding of medical terminology, geriatric care, and related conditions (a major plus).
Self-motivation and the ability to work with minimal supervision.
Excellent written and verbal communication skills for providing clear directions and maintaining client relationships.
Professionalism and a polished appearance/presenting that aligns with our company's services and values.
Benefits:
Competitive salary and performance-based incentives.
Comprehensive benefits package, including health, dental, and retirement plans.
Opportunities for career advancement and professional development.
Collaborative and supportive team environment.
Meaningful work that makes a difference in the lives of our clients.
If you are ready to take on a key role in a growth-focused team, and you have a passion for delivering exceptional client care while contributing to the success of a company, we encourage you to apply.
Note: This job posting is intended to provide an overview of the responsibilities and qualifications for the Client Care Supervisor position. Specific responsibilities and requirements may vary based on the needs of the company.