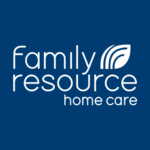 Website Family Resource Home Care
Family Resource Home Care invites you to join our award-winning team. We are looking to hire an individual who is passionate about facilitating care that increases the quality of life for our clients and keeps them safe and independent. Our purpose is simple, improve more lives!
We are looking for a sales driven candidate that is flexible, kind and empathetic who will work great with an ever growing branch. We are looking for a candidate with some homecare experience and/or a background in senior care.

What will you do?
Be the first point of contact for our potential & existing clients as well as industry partners.
You will be responsible for Fostering and nurturing relationships with potential clients and/or the family through the client onboarding process while providing excellent customer service.
Take phone inquiries from potential clients; provide accurate information about services and fees, and gather relevant information for client care/plan.
Schedule and conduct in person home assessments with client/family to determine client needs and living environment. Schedule and perform in-home re-assessments and ongoing client management.
Responsible for conversion of potential client to client.
Write care plans and ensure Caregiver Managers have relevant information to review with assigned caregiver(s) prior to the start of care.
Complete caregiver observation visits and client supervisory visits according to policy and document in client and caregiver file.
Update care plan as needed, communicate changes to caregiver(s), route to client for review and signature, and document the same.
And more!
When/Where will you work?
Our typical office hours are Monday – Friday, 8am-5pm. You will spend 25% of your time in an office environment indoors. The additional 75% of your time will be in the field, various client homes performing assessments or observations, and working together with your business development and operations team.
Are you a good fit?
Ability to effectively collaborate with administrative team and affiliated partners within the community.
Effective and adaptable communication skills
Able to engage in problem solving and conflict resolution
Ability to prioritize work in a fast paced environment
Are you passionate about improving lives? That is the first clue! Ideally, our Client Care Supervisors have a minimum of 2 years experience in consultative sales and customer service, preferably in home care or senior care setting. As you can imagine, excellent communication skills and attention to detail are key! We also require a valid driver's license, auto insurance, and a clean driving record.
What Will We Offer You?
At Family Resource Home Care, we ask a lot of our employees, which is why we give so much in return. In addition to your competitive salary, medical/dental/vision plan, and matching 401(k), we'll shower you with perks, including:
· BYOD Stipend: We provide you with a Bring Your Own Device stipend to help cover the cost of your personal device.
· Paid Mileage: We provide a per mile reimbursement.
· Company Paid Life and AD&D Insurance: Feel a sense of security for your loved ones with our company paid life insurance.
· Paid-Time Off: Accrue 3 weeks of paid vacation in your first year, and more after that!
· 10 Paid Holidays: Enjoy time with friends and family during the holidays.