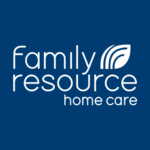 Website Family Resource Home Care
Family Resource Home Care invites you to join our award-winning team. We are looking to hire an individual who is passionate about supporting a mission to increases the quality of life for our clients and keeps them safe and independent. Our purpose is simple, improve more lives!
What will you do?
Recruit Home Care Professionals for employment opportunities within the assigned regions.
Implement and execute effective recruitment strategies to assure appropriate staffing levels.
Identify new, effective recruiting sources and measure return on investment.
Travel within assigned to regions for events and job fairs based on agency needs (1+ events per month/region).
Expand community relationships and maintain contacts with schools, agencies, and social services to promote the agency.
Post and manage all recruiting advertisements: job boards, flyers, social media, et.
Provide analytics to leadership to allow for trend identification.
Create a positive image in the local communities that portrays agency as a top employer.
And more!
When/Where will you work?
Our typical work hours are Monday – Friday, 8am-5pm. Occasional work on evenings and weekends may be required. This role will primarily be remote, however community field days and occasional office days and in-person meetings will be required.
Are you a good fit?
Are you passionate about improving lives? That is the first clue! Ideally, our employees have 2 years of experience in recruitment. A Human Resources degree or similar is a plus. Due to state laws, we do require that you be 18 years of age. We also need you to have a valid driver's license, auto insurance, and a clean driving record.
What Will We Offer You?
At Family Resource Home Care, we ask a lot of our employees, which is why we give so much in return. In addition to your competitive salary, medical/dental/vision plan, and matching 401(k), we'll shower you with perks, including:
Company Paid Life and AD&D Insurance: Feel a sense of security for your loved ones with our company paid life insurance.
Paid-Time Off: Accrue 3 weeks of paid vacation in your first year, and more after that!
10 Paid Holidays: Enjoy time with friends and family during the holidays.
BYOD Stipend: A monthly stipend to help pay for personal phone usage.