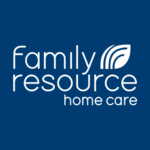 Website Family Resource Home Care
Family Resource Home Care invites you to join our award-winning team. We are looking to hire an individual who is passionate about facilitating care that increases the quality of life for our clients and keeps them safe and independent. Our purpose is simple, improve more lives!
What will you do?
Use best practices to develop the client's and caregiver's schedules to best meet their needs.
Communicate changes or exceptions in schedules to both clients and caregivers.
Ensure prompt response and follow-through to any client or caregiver concerns.
Orient staff to agency policies and procedures.
Assist in the creation and/or delivery of evaluations for care professionals.
Ensure thorough documentation according to state and Department of Health regulations and company policies and procedures.
Provide day to day coaching and counseling for care professionals as needed.
Complete supervisory visits or observation visits of care professionals when needed.
And more!
When/Where will you work?
Our typical office hours are Monday – Friday, 8am-5pm. Occasional work on evenings and weekends may be required. Work will generally be performed in an office setting, but occasional visits to client homes or partner facilities may be required.
Are you a good fit?
Are you passionate about improving lives? That is the first clue! Ideally, our Caregiver Manager's have 2 years experience in customer service and at least one year experience in managing people. As you can imagine, communication skills and problem solving are key! We also require technical proficiency in using computers.
What Will We Offer You?
At Family Resource Home Care, we ask a lot of our employees, which is why we give so much in return. In addition to your competitive salary, medical/dental/vision plan, and matching 401(k), we'll shower you with perks, including:
Company Paid Life and AD&D Insurance: Feel a sense of security for your loved ones with our company paid life insurance.
Paid-Time Off: Accrue 3 weeks of paid vacation in your first year, and more after that!
10 Paid Holidays: Enjoy time with friends and family during the holidays.