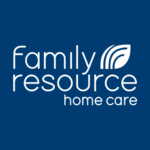 Website Family Resource Home Care
Come join our award-winning caregiving team! If you are passionate about improving lives, you belong here. Our caregivers are our most important asset. See why our caregivers chose to come and stay to thrive.
Job Purpose: The Senior Care Specialist will assist Home Care Xpress clients with ADLs including, but not limited to: personal hygiene, laundry, meal preparation, dressing, housekeeping, ambulation, transportation, shopping, etc. as directed. Monitor vital signs, skin integrity, clients functioning abilities, home environment and assist with daily basic living necessities. This position will also manage the ongoing schedule for Home Care Xpress clients.

Schedule: Monday-Friday 8a-5p, 40 hours per week.

Pay: DOE $23-$27 hr.
Service Area: Seattle and Bellevue Branch Service Areas (company vehicle would be provided.)
Caregiver Job Duties and responsibilities:
Professionally and compassionately perform specified client care tasks based on the plan of care.
Ensure any care provided is in the scope of practice or within the established plan of care.
Mange ongoing schedules of established Home Care Xpress clients.
Timely report any changes in client conditions.
Adhere to all FRHC policies, procedures, and state or federal regulations.
Any other duties as assigned.
Qualifications
Minimum Qualifications:
18 years of age
Ability to pass a criminal background check and fingerprint check.
Valid driver's license and acceptable driving record.
Preferred Qualifications:
Active CNA/NAC or HCA in WA state.
CPR Certification.
6 months of related experience.
Family Resource Home Care is an equal opportunity employer.