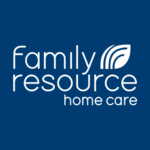 Website Family Resource Home Care
We are currently hiring for a full time registered nurse, RN to support our Salem assistive home care branch! Are you looking for a nursing position that allows you to step away from bedside nursing, create your own schedule, work from home days, and teaching/mentorship opportunities? This is the position for you! Come join our award-winning team! If you are passionate about improving lives, you belong here. Our employees are our most important asset. See why they chose to come and stay to thrive.
Summary
Our nurses have the rare opportunity to continue to work in the field they love while being able to build their own schedule and work from home a few days each week. There is no direct/clinical care involved in this role as we only provide assistive/personal care services to our clients.
Duties
Administer caregiver medication training 1x per week with all new hires in the office/branch
Perform 90 day client evaluations (can be scheduled/staggered to best fit nurse's schedule)
Monitor Electronic Medication Administration records for each assigned client and respective caregiver
Monitor ADL reports submitted by caregivers
Communicate with client providers and family members
Perform re-assessments with clients who have had a change of condition
In the event the nurse does an intake/SOC with a client, they will be responsible for writing the care plan for that client. Nurses only do SOCs if we know before the intake that they will be a med client and the nurse agrees to take on another med client. Otherwise, the Client Care Supervisor writes all care plans.
Requirements
Active Oregon state RN license
Ability to pass a state and national background check
Personal vehicle, valid driver's license, auto insurance and clean driving record
1 year of experience as a registered nurse in a home care/home health setting OR at least 1 year of experience in an SNF, ICU or MedSurg unit
Benefits & Perks
Medical, dental, vision and prescription insurance options
3 weeks of PTO
401k
Health Savings Account
Work computer and phone system
Employee Assistance Program
Leadership Development Program and career growth opportunities
Pay for this position starts at $35/hr and varies based on level of experience. This is a full time, 40/hr per week position.
Family Resource Home Care is an equal opportunity employer.