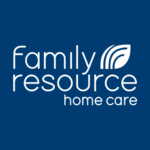 Website Family Resource Home Care
Family Resource Home Care is a leading home care agency dedicated to providing high-quality, compassionate care to our clients in their homes. We specialize in personalized in-home care to help our clients maintain their independence and improve their quality of life. Our mission is simple – to improve more lives!
We are seeking an outgoing, motivated and humble Client Care Supervisor (CCS) to join our team. As a CCS, you will play a crucial role in driving our business growth and ensuring the well-being of our clients. Your responsibilities will encompass sales/business development, client relationship management, and care plan oversight. You will work closely with our branch staff to develop and implement growth strategies.
Responsibilities
Conduct assessments and evaluations for potential clients, understanding their specific needs and preferences.
Build rapport with potential clients and their families to establish trust and confidence in our services.
Bring on new clients by presenting customized care plans and service offerings.
Develop and maintain strong relationships with current clients and their families.
Stay informed about clients' evolving health conditions and needs, ensuring the delivery of appropriate care.
Provide exceptional customer service, promptly addressing any concerns or inquiries.
Regularly visit clients at their homes to assess their well-being and address any issues or improvements needed.
Review and update care plans as needed, considering clients' evolving requirements.
Ensure accurate and up-to-date documentation of client profiles and notes.
Provide clear directions for caregivers to reference when working with clients
Work with the Branch Manager and Caregiver Manager to develop business growth strategies.
Identify opportunities to increase billable hours and expand our service offerings.
Implement marketing and outreach initiatives to attract new clients and enhance our community presence.
Requirements & Qualifications
2+ years of experience in sales, marketing or business development; healthcare or home care setting preferred.
Proven ability to meet and exceed position quotas and/or goals
Excellent written communication skills
Strong interpersonal and communication skills.
Customer-focused with a genuine passion for quality care and compassion.
Outgoing, personable, and able to build lasting relationships with clients.
Ability to work independently and in a team.
Comfortable working in the field, conducting assessments and client visits.
Must have a valid driver's license, auto insurance, clean driving record and access to a vehicle
Work Schedule and Info
Our typical office hours are Monday – Friday, 8am-5pm. You will spend 25% of your time in an office environment indoors. The additional 75% of your time will be in various client homes performing assessments or observations.
What We Offer
Full time salary plus performance based incentives
Comprehensive benefits – health, dental, vision
$50/month personal device stipend
Paid Mileage: We provide a per mile reimbursement.
Company Paid Life and AD&D Insurance: Feel a sense of security for your loved ones with our company paid life insurance.
Paid-Time Off: Accrue 3 weeks of paid vacation in your first year, and more after that!
10 Paid Holidays: Enjoy time with friends and family during the holidays.
Ongoing training and professional development opportunities
Company matching 401(k)