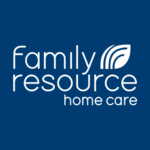 Website Family Resource Home Care
The Customer Service Manager acts as a leader and resource to our team of front-line call center Customer Service Representatives (CSR Team). The leader will help to build a strong team, shape staff behaviors to support Operations Staff and other Departments and create structure and systems that accomplish desired business outcomes. Additionally, the leader will track and trend data to inform team and leadership of analytics and then implement proactive decisions, expectations, and processes to drive high standards, efficiency and response times to all callers.
Duties and Responsibilities
Be the guardian and gate keeper of company culture for the Team. This team touches and influences every employee, client or referral source of the company.
Lead and manage the CSR Team via hiring, training, and developing competent Customer Service Representatives for a high-volume 24/7 call center.
Ensure all staff are trained to company policies, procedures, and best practices. Continually re-train and engage staff to ensure high standards are maintained.
Monitor call volume and analyze data to ensure appropriate resource allocation, recommend process improvements and identify business trends.
Organize and oversee the schedules and work of assigned staff to ensure coverage to meet the needs of the business.
Participate as a working member of the team, accepting calls and completing assigned follow-up duties per the CSR job description. Setting an example to team.
Utilize tools and resources to create efficiencies, drive designated business outcomes, assess quality of customer experience and train to process improvement.
Ensure quality coverage of after-hours (on-call) needs via team rotation and position assignments.
Attend and participate in company meetings and trainings as required. Cascade company information to the CSR Team in timely manner.
Adhere to all Family Resource policies, procedures, and state and federal regulations.
Other duties (including after-hours on-call) as assigned. Position may also be modified to accommodate the specific needs of the business.
Qualifications

3 years of experience of managing a high-volume call center team of 5+ people
5 years of experience in a high-volume 24/7 customer service call center role
Ability to create, organize and interpret data for analysis of trends, behavior, modeling and ability to proffer solutions to needs in proactive manner.
Demonstrated communication, interpersonal, and leadership/management skills.
Effective problem solving, conflict resolution, organization, and resource allocation to meet the needs of the business.
Technical proficiency in utilizing computers, CRM and call center technologies.
Able to speak, read and write English fluently.
Ability to pass a criminal background check per agency policy.
High School Diploma
Preferred Qualifications
Associate degree or higher
Health care experience including understanding expectations for thorough documentation in the medical field.
Benefits & Perks
Medical, dental, vision and prescription insurance options
3 weeks of Paid Time Off
401k
10 Paid Holidays
Health Savings Account
Work computer and phone system
Employee Assistance Program
Leadership Development Program and career growth opportunities
FRHC is an equal opportunity employer.