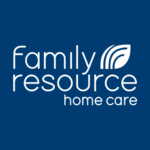 Website Family Resource Home Care
Family Resource Home Care invites you to join our award-winning team. We are looking to hire an individual who is passionate about leading a care team that increases the quality of life for our clients and keeps them safe and independent. Our purpose is simple, improve more lives!
What will you do?
Supervise, train and develop branch administrative staff.
Be the main point of contact for all HQ communication including billing/payroll audits.
Ensure all branch staff is trained to company policies and procedures and operating in
compliance with all state and federal regulations.
Perform intakes, assessments, care planning and on-going client supervision as needed.
Assist staffing supervisors to schedule caregivers with clients as needed.
Perform periodic quality audits to ensure thorough documentation and follow-up is
completed in all areas.
Strive to ensure high satisfaction levels among clients and employees.
Work with office staff to resolve escalated client or caregiver concerns.
Participate in and/or ensure marketing efforts align with branch capacity and goals.
And more!
When/Where will you work?
Our typical office hours are Monday – Friday, 8am-5pm. However, you will be responsible for an operation that runs 24/7. Occasional work on evenings and weekends may be required. Work will generally be performed in an office setting, but occasional visits to client homes, partner facilities, or conferences may be required.
Are you a good fit?
Are you passionate about improving lives? That is the first clue! Ideally, our Branch Manager's have an associates degree or bachelors degree in business administration, healthcare administration or similar. However, it is not required. We do want you to have some experience in managing people and experience in a health care setting. Customer service, communication, and conflict resolution skills are a must!
What Will We Offer You?
At Family Resource Home Care, we ask a lot of our employees, which is why we give so much in return. In addition to your competitive salary, medical/dental/vision plan, and matching 401(k), we'll shower you with perks, including:
BYOD: A monthly stipend to help cover your personal phone usage.
Ongoing Development: Weekly training meetings, annual summits, and ongoing development and coaching.
Company Paid Life and AD&D Insurance: Feel a sense of security for your loved ones with our company paid life insurance.
Paid-Time Off: Accrue 3 weeks of paid vacation in your first year, and more after that!
10 Paid Holidays: Enjoy time with friends and family during the holidays.